Cumbria Holiday lodges
Cumbria is a beautiful part of the UK and a popular choice for self catering holidays. Lodges in Cumbria are varied and there are a number of parks to choose from depending on your requirements. Pound Farm Lodges near Lake Windermere are a nice choice with comfortable lodges sleeping 4 or 5 and located within mature grounds. Avon Wood Lodges at Newby Bridge are popular and offer the perfect location within natural woodland which leads to the shores of Lake Windermere. The views and scenery in this region are simply stunning and if you choose to go on a lodge holiday in Cumbria you will be able to take advantage of the natural beauty and surroundings.
Cumbria Holiday lodges - Quick Search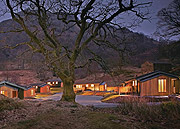 Hartsop Fold
Hartsop Fold Lodges are ideally located in the stunning Lake District just a short drive from both Ambleside and Windermere.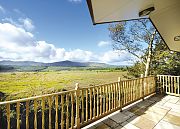 Thanet Well Lodge Retreat
Thanet Well Lodge Retreat in beautiful Cumbria offer breathtaking views of Carrock Fell and offer a high standard of accommodation.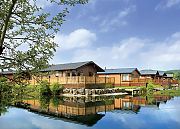 South Lakeland Leisure Village
South Lakeland Leisure Village in Cumbria has a stunning lakeside location and features a indoor heated pool, play area and attractive bar with terrace.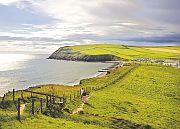 Seacote Park
Seacote Park in Cumbria is the ideal place for a get away from it all holiday surrounded by breathtaking Cumbrian countryside.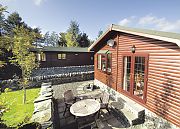 Pound Farm
Pound Farm is situated in one of the most beautiful parts of The Lake District National Park and are perfect for a relaxing holiday.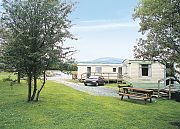 Port Haverigg Holiday Village
Port Haverigg Holiday Village is the ideal retreat if you are looking for a holiday base close to the beach and also the Lake District.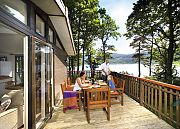 Bassenthwaite Lakeside Lodges
Bassenthwaite Lakeside Lodges have a picture perfect setting in the stunning Lake District and the park has won the David Bellamy Award for Conservation.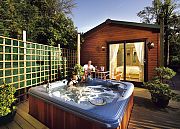 Avon Wood
Avon Wood is a peaceful and relaxing retreat from the stresses of daily life and will suit couples looking to get away from it all and be close to the shores of Lake Windermere.
Fun Days Out in Cumbria
Lake District Wildlife Park
We love this day out in Cumbria where you're encouraged to "take a fresh look". Some of the amazing animals you will get to see include the only Canadian Lynx in the UK and you will have the opportunity to help their Lynx Conservation Project. The Asian Fishing Cat is also well worth a look - these cats are known for diving under the water and catching fish! Other activities include fantastic flying displays and play areas for the little ones...
Ullswater Steamers
This is an award winning Lake District attraction and they have been operating cruisers on Lake Ullswater for over 150 years. There is no better way to explore the lakes than on water and you could even combine a cruise with a spectacular walk. For great days out in this region then this attraction is highly recommended and will appeal to couples as well as families. Corporate groups are also well catered for.
Tullie House Museum & Art Gallery
This is a museum and art gallery in one and will suit those looking for an educational and cultural day out. You can explore the fantastic art collection including Fine Art, Decorative Art and Textiles. If you love nature then this aspect of Tullie House will appeal. The museum holds large and important collections of zoological, botanical and geological material. And for lovers of history there is plenty to wet your appetite here. Tullie House collects a wide range of historic materials including objects, ephemera (printed material), photographs and associated information files. We think this museum and art gallery are excellent value for money as well.
Lakeland's Wildlife Oasis
Here at the Wildlife Oasis you can really get up close to the animals and experience a mix of exotic wildlife and hand son displays. See butterflies, birds and even bats flying around. You don't have to plan your visit according to weather either with the tropical hall and butterfly house undercover. Sunny days are ideal for some of the inhabitants however with the monkeys and Lemurs loving to sunbathe. The mission of Lakeland's Wildlife Oasis is to engender and foster an interest and appreciation of the natural world which, in our belief underpins wildlife conservation; and, where possible to contribute and encourage contribution to the conservation of wildlife and wild places. You know that you are helping with this mission if you choose to visit.