Yorkshire Moors and Coast Holiday lodges
Yorkshire Moors and Coast Holiday lodges - Quick Search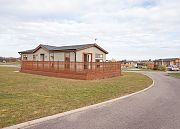 Holderness Country Park
Holderness Country Park combines wonderful countryside views with stylish lodge accommodation, and all within easy reach of the delights of East Yorkshire.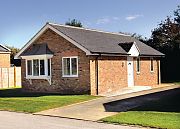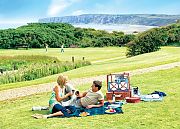 The Bay
A lovely holiday park in Filey with direct beach access and an indoor pool as well as plenty of family friendly activities.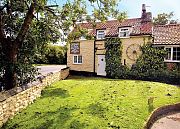 Orchard Farm
A lovely rural site, ideal for a relaxing holiday with good facilities including an indoor pool and play area for children.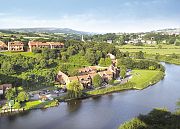 Captain Cooks Haven
A relaxing cluster of cottages with a fantastic setting beside the River Esk. Ideal for family holidays.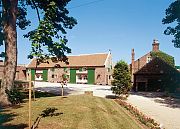 Marton Manor Cottages
Just 1 mile from Bridlington with it's beaches and attractions, these peaceful cottages located on a working farm are prefect for those looking for a relaxing base.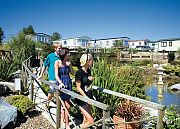 Sand le Mere Holiday Village
Ideal for families, this holiday village offers excellent facilities including an outdoor pool and has a fantastic location on the Yorkshire Coast.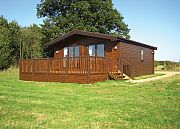 Wighill Manor Lodges
Aiming to offer the ultimate lodge holiday experience Wighill Lodges have been designed with luxury and comfort in mind.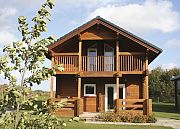 Woodland Lakes Lodges
Woodland Lakes Lodges are a contemporary and stylish escape from modern day living and some of the lodges boast private hot tubs.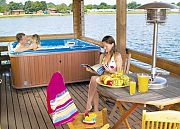 Dacre Lakeside Park
Dacre Lakeside Park is a great place for a relaxing or romantic break with stylish accommodation complete with hot tubs and a great range of activities available.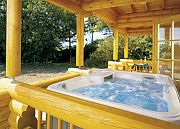 Little Eden Country Park
These luxury lodges are the ideal retreat with stylish furnishings, flatscreen TVs and private outdoor hot tubs.
Fun Days Out in Yorkshire Moors and Coast
Jorvik Viking Centre
Jorvik Viking Centre is a fun and educational attraction offering visitors the chance to learn all about the Viking-Age city of Jorvik. Thanks to the Archaeologists from York Archaeological Trust the amazing houses, workshops and backyards of the Viking-Age city of Jorvik are on display and give a clear insight to the way of life all those years ago. The site aims to offer an interactive experience with the state of the art time capsule and the blacksmith's furnace being the top attractions.
Scarborough Sea Life and Marine Sanctuary
If you are enjoying a lodge break in the Yorkshire Moors and Coast then a day trip to the Scarborough Sea Life and Marine Sanctuary highly recommended. This centre is one of the regions most popular attractions and is educational as well as fun. Visitors will enjoy a journey beneath the waves, meeting many strange, beautiful and fascinating creatures of the deep. As well as mighty sharks and beautiful rays guests can get up close to some more common creatures including star fish and can also meet the otters, seals and penguins at feeding time. The site also has children's play area and picnic tables as well as a restaurant and souvenir shop. Family tickets cost £46.80 but the Tourist Information Centres in Scarborough, Whitby or Filey often offer fantastic discounts.