Norfolk Holiday lodges
Norfolk Lodges make excellent self catering holidays in the UK for families and couples alike. Woodland Leisure Park in Trimingham is a magnificent park suited to those looking to relax and move at their own pace. With hot tubs, and indoor pool and pretty wooded setting these lodges in Norfolk will leave you wanting to return year after year. With a kids play area and sports area these lodges are perfect for young families. Other recommended holiday lodges in Norfolk include Bracken Lodge and Owls Retreat in Weybourne which offer uniquely designed Scandinavian lodges and Woodlakes in Stowbridge which are set around 5 pretty fishing lakes.
Norfolk Holiday lodges - Quick Search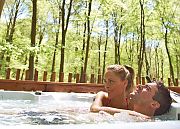 Thorpe Forest Lodges
With an idyllic setting and an abundance of wildlife on the doorstep, Thorpe Lodges will appeal to families and couples looking for a relaxing holiday with a luxurious feel.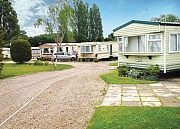 Norfolk Broads Country Park
Norfolk Park is an ideal choice for those wishing to escape from it all and soak up some peace and tranquility in idyllic rural surroundings.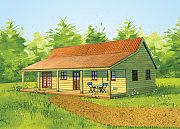 Oak Farm Lodges
Situated deep in the stunning Waveney Valley, the lodges offer brand new and very luxurious accommodation and easy access to local attractions.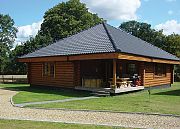 Langmere Lakes Lodges
Langmere Lakes Lodges have an idyllic setting in the heart of the beautiful Norfolk countryside and are popular with families and couples seeking a tranquil base from which to explore this charming corner of the east coast.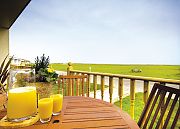 Rainbows End
These attractive chalets offer family friendly, spacious accommodation on a peaceful site - ideal for relaxing holidays.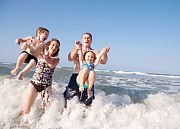 Anchor Park
Anchor Park is a small friendly holiday park with a stunning location and direct beach access. The location is ideal for families looking for a relaxing holiday.
Fun Days Out in Norfolk
Banham Zoo
This award winning wildlife attraction has much to offer both families and couples looking for a fun and educational day out. You can discover a whole wild world of animals with over 1000 different animals from around the world. You will probably want to try and spend the whole day here so you don's miss out on anything. Highlights include the amazing animals presentation, the birds of prey display and the feeding talks, all of which take place at set times of the day. This attraction is fantastic value for money and highly recommended. Their latest event is the Snow Leopard Club Naming Auction and there has recently been a baby giraffe born at the zoo.
Dinosaur Adventure Park
This fun family day out has been well planned and we think is certainly worth a visit. New for 2010 is the PrimEvil at Dinosaur Adventure. Other fun activities include the Dinosaur Trail, Arachnophobia, the Raptor Races and the adventure play area. The secret animal garden is also popular. You can play a role in wildlife conservation and sponsor an animal if you wish. At the moment if you sign up for their newsletter there is a chance to win a family ticket.