Hot Tub Holidays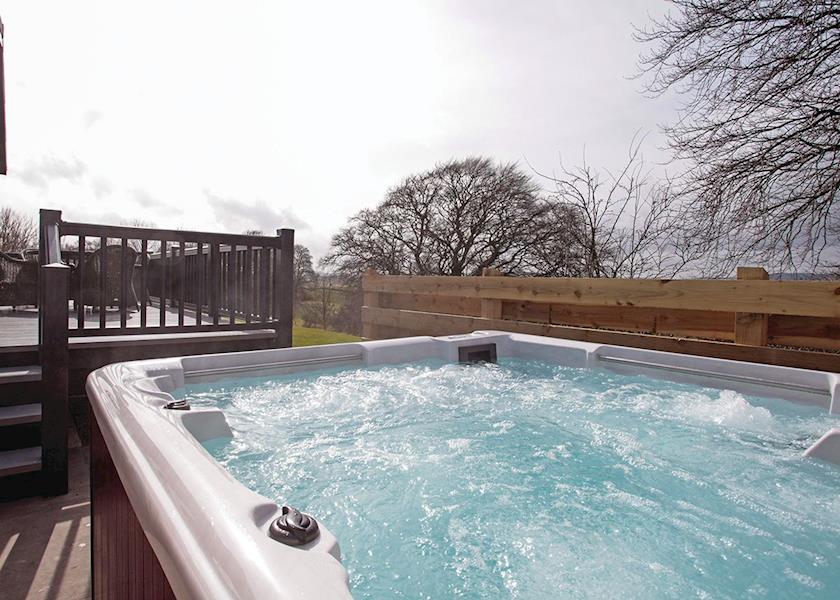 Hot tub holidays saw a burst of popularity back in 2008 - I like to call it the year of the hot tub holiday! Now 10 years later in 2018 they are still as popular as ever, with more and more people catching on to the delights of lounging in a hot tub, taking in spectacular views and relaxing.
And not only were more and more people taking hot tub holidays, but more and more parks started springing up all around the UK to meet demand.

From lodges in the lake district right up to the Scottish highlands and down to the popular coastal destinations of Cornwall and Devon.
Which brings the "problem" of where to choose for your hot tub holiday? With so many great options! It really depends on the area you want to be in and how far you want to travel first of all. Once you've narrowed that down you can see all of the hot tub holidays in that area and the facilities and lodges they offer.

We split our websites into regions to make it easy for you, and you can use our search boxes to search by region too. So if you want a lodge with a hot tub in the Yorkshire Dales then this section should be where you start.
As Yorkshire is one of the most popular areas we've split this up further into Yorkshire Dales, Vale of York and Yorkshire Moors and Coast sections.
Once you've chosen your location you might like to consider the style of holiday you're after. Imagine yourself spending lazy days unwinding in the lodge, reading, relaxing and generally chilling out? Or do you want more of an active holiday with walks and cycling routes on the doorstep. Perhaps you'd like a mix of both, so the option to relax or be active when you choose with some on site leisure facilities.
One of the best examples of a hot tub holiday which is brimming with activities is Finlake Holiday Resort in Devon. With a real wow factor and more activities than you could shake a stick at this would be great for families or couples looking for a fun and adventurous break with the luxurious addition of a hot tub. Activities at Finlake include water activities, horse riding, archery and much more.
A great example of a really relaxing hot tub break would be Griffon Forest lodges in York. Set in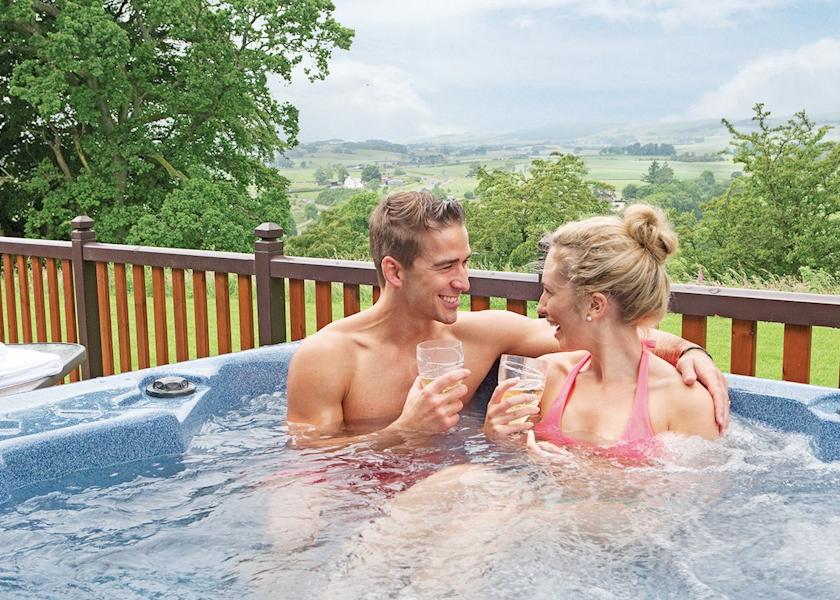 established mature woodlands it's the perfect get away from it all holiday. It's situated next to a lovely country club too with Tykes restaurant so you don't have to venture far to eat well.
You can also hire bikes if you do feel like an active day. The overall feel of these lodges though are seclusion and relaxation. Griffon Forest is popular for romantic holidays and special occasions too. The Keepers lodge is a lovely choice and one I have stayed in personally.
And there are literally hundreds of more options in between Searching for your perfect hot tub holiday is all part of the fun. Reading reviews can be really helpful as you'll pick up extra hints and tips about holiday parks and local areas too.
Make the most of your hot tub holiday and enjoy every minute. It's a chance to step out of the hustle and bustle of daily life and spend some quality time with your favourite people!
Other guides you might like
Home »