Yorkshire Dales Holiday lodges
The Yorkshire Dales are renowned for their beauty so where could be better to go for a self catering lodge break? Some recommended lodges in this area are Riverside Lodges which have their own private hot tubs and a riverside setting. Riverside Lodges make an excellent choice for a romantic break too. Spring Wood Lodges in Harrogate are also a good option for a romantic break with 4 poster beds and hot tubs in certain lodges. The Yorkshire Dales also offers enchanting wildlife and local villages for days out.
Yorkshire Dales Holiday lodges - Quick Search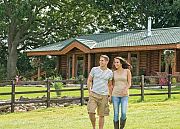 Sun Hill Lodges
Sun Hill Lodges make the perfect lodge break in Yorkshire with stylish accommodation, private hot tubs and stunning views.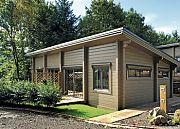 Westholme Lodges
This peaceful site is a real secret hideaway and affords beautiful views over Pen Hill and luxurious accommodation.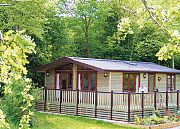 Lindale Park
Lindale Park lodges have a beautiful setting in the heart of the Yorkshire Dales and offer luxurious accommodation.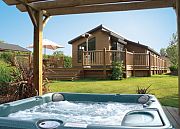 Ribblesdale Lodges
Ribblesdale Lodges are a small collection of luxurious lodges which benefit from private out door hot tubs and stylish yet comfortable decor. The lodges are a great place to relax and unwind.
Fun Days Out in Yorkshire Dales
York Maze
If you are enjoying a lodge holiday in Yorkshire then a visit to York Maze is a must! This summertime attraction is now one of the most popular in the region offering fun for the whole family. The maze has been improved this year and is now bigger and better than ever before. Carved from an amazing 1.5 million growing maize plants it is thought to be the largest maze in the world! As well as the maze itself the site boasts an adventure playground, 9 hole crazy golf courses and an animal petting area where children can meet the cute and friendly animals that eat the maize and watch pig racing! Tractor and trailer rides around the maize are also available and are recommended for those with young children.
The Deep
Easily accessible from our Yorkshire Dales lodge parks is The Deep! An award-winning 'submarium', attraction, which is home to over 3500 fish from around the globe. Visitors can a stroll through Europe's deepest viewing tunnel and take a thrilling a glass lift ride through the 10m deep tank. The Deep is also home to the world's largest exhibition, featuring weird animals from the depths combined with slime! Educational talks and events take place daily so visitors can learn about the conservation projects which the centre is involved in. There is also a fantastic restaurant over looking some of the displays and a souvenir shop. Family tickets are priced at just £32.00.
Stillingfleet Lodge Gardens
A day trip to Stillingfleet Lodge Gardens is the perfect way to relax with several gardens to explore in the grounds of a historic farmhouse. The gardens were established 30 years ago and each has something different to offer. Expect to find dramatic displays of foliage and flowers as well as beautifully landscaped areas. Families will enjoy the woodland which leads to a wildlife pond and a beautiful wildflower meadow. The site runs morning courses in gardening throughout the summer which are priced at just £12 and include coffee. There is also a nursery onsite where plants can be purchased. Entry to the gardens cost just £4 for adults and 50p for children.