Surrey Holiday lodges
Holiday Lodges in Surrey such as Tilford Woods in Farnham have much to offer both families and couples alike. Tilford Woods is located in the heart of the Surrey countryside and is a real romantic retreat. The lodges are luxurious and all come with their own verandah, double glazing and central heating. If you are looking for a lodge break in Surrey at any time of the year then Tilford Woods is highly recommended. There are plenty of attractions close to the lodges including the tranquil beauty spot of Frensham Ponds.
Surrey Holiday lodges - Quick Search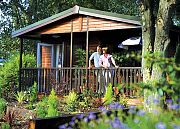 Edgeley Country Park
Edgeley Country Park in Surrey offers a stylish and relaxing base to explore this region with excellent facilities including an indoor pool and sauna.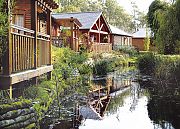 Tilford Woods Lodge Retreat
Tilford Woods have a tranquil setting within walking distance of the pretty town of Tilford, perfect for a romantic retreat.