Suffolk Holiday lodges
Holiday Lodges in Suffolk are as popular as ever and it's easy to see why with lodge parks such as Abbey View Lodges in the area. The lodges have private outdoor hot tubs and flatscreen TVs with freeview. Athelington Hall Farm lodges are also a nice choice enjoying a picturesque location in the stunning North Suffolk Countryside. High Lodge country lodges in Darsham are recommended for golf lovers as there is a 9 hole golf course here. The lodges themselves are amongst the best holiday lodges in Suffolk being luxurious and spacious with lakeside views.
Suffolk Holiday lodges - Quick Search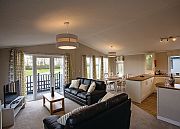 Claywood Retreat Lodges
Fantastic and peaceful lodge retreat with each lodge having it's own balcony with golf course views, not forgetting the private hot tubs.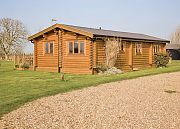 Laxfield Lodges
Laxfield Lodges enjoy a peaceful countryside setting just a ten minute stroll from historic Laxfield.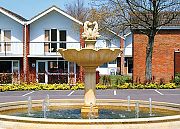 Waterside Park
Waterside Park will appeal to those looking for a peaceful holiday base near the coast with an outdoor pool, bar and restaurant - and even a beauty salon - on site.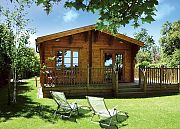 Heathside Lodges
Offering delightfully secluded rural accommodation within reach of the broads and Suffolk Coast these lodges are ideal for families and couples alike.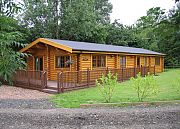 Weybread Lakes Lodges
Weybread Lakes Lodges have a wonderful location on the Suffolk/Norfolk border and are perfect for a romantic break.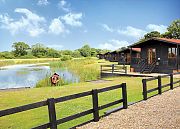 High Lodge
High Lodge in Suffolk offers a relaxing and peaceful base with luxury lodges, fishing lake and even a 9 hole golf course.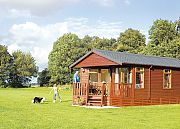 Athelington Hall Farm Lodges
Athelington Hall Farm Lodges are an ideal base for those looking for a peaceful setting in Suffolk but with a local town close by for days out.
Fun Days Out in Suffolk
Africa Alive
Africa Alive is one of Suffolk's largest attractions and one of the most popular in the whole of the UK. The Africa themed park is very unique and gives visitors the chance to see some amazing creatures in a habitat which is as close to nature as possible. The park can be explored by car and on foot and Hyenas and Giraffes are just some of the animals you will encounter as you make your way around the park. Watch out for the lightning fast Cheetahs and keep your eyes peeled to spot the more reclusive creatures. During a day at Africa Alive there will be plenty of shows and educational talks taking place and if the weather turns then the indoor Adventure Play Ground comes in very handy. The site also has a well stocked Gift Shop and a Discovery Centre.
Pleasurewood Hills Theme Park
Pleasurewood Hills Theme Park is an amazing 50 acres area of stunning coastal parkland and is packed with family friendly rides and attractions. This park is an excellent choice for families with children of varied ages as there are a number of small rides for the little ones as well as some adrenaline boosting white knuckle rides for teenagers. As well as rides the site hosts some fantastic shows including the ever popular Sea Lion and Parrot encounters. At Halloween, Christmas and Easter other themed shows can also be enjoyed. The site also has a good range of places to eat and drink whether you are looking to spend a leisurely hour relaxing with a meal or just grab a quick snack.