Herefordshire Holiday lodges
Herefordshire Lodges make an excellent choice for a UK break and there are a few holiday parks in this area to choose from. Black Hall Lodges in Knighton are a good option as the lodges are outstanding and unique as well as coming with outdoor hot tubs. On site you can also take advantage of facilities including an indoor pool, sauna and steam room. Children will enjoy the games room and outdoor play area. Other recommended lodges in Herefordshire include Aymestrey Lodges which have won a gold award for conservation and Woodside Lodges in Ledbury which offer private saunas and countryside views.
Herefordshire Holiday lodges - Quick Search
Ashperton Park Lodges
Ashperton Park Lodges have a gorgeous location and will really appeal to anyone who loves exploring the outdoors or those looking for a relaxing break with stunning views.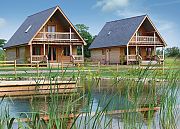 Oasis Lodges
This tranquil site is the perfect place for a relaxing family holiday and features a unique natural, bio-top swimming pool.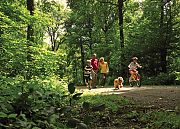 Forest of Dean Lodges
The Forest of Dean Lodges have a truly spectacular setting in the heart of England's first national forest park.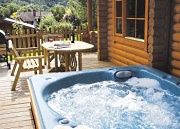 Aymestrey Lodges
Aymestrey Lodges are an award winning collection of luxury one, two and three bedroom Scandinavian round log lodges located in Herefordshire.