Lodges for New Year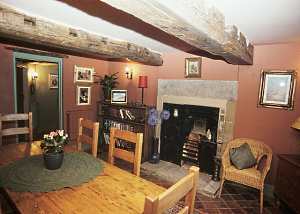 New Years Eve has always been a special time of year and you could make this year extra special by booking a cosy winter lodge break. Imagine getting away from the hustle and bustle and celebrating New Year's Eve in style on a New Year lodge holiday - either with your partner or with family and friends.
There are still lodges available for this coming New Year but they do fill up quickly with some of the most popular parks only having a few lodges remaining for the New Year period. So why not treat yourself this year and check out latest availability and prices on lodges in your chosen region.
From modern and stylish to charming and quaint there are many types of lodge accommodation to choose from. Some of the parks offer bungalow, cottage and villa style accommodation too. Whatever type of New Year break you are looking for we are sure you will find the ideal place to stay. Most of the lodges are double glazed with central heating so you will find them a real home from home.
Latest Availability for New Year's Eve >>
Other guides you might like
Home »
More Special Offers »