5 Things to do on a UK Lodge Break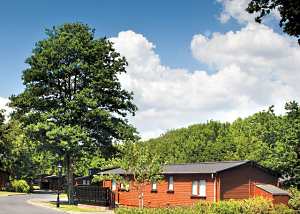 1. Relax
First and foremost the most important thing is to relax. Forget your worries and the stresses of modern life and enjoy the peaceful and beautiful surroundings and time to yourself. If you do this successfully you should return home from your lodge break feeling refreshed and rested.
2. Spend Some Quality Time
This one sounds easy but it's not always easy to spend quality time with your loved ones at home. With work commitments and other things pulling you in different directions some couples and familes barely get time to sit and talk to each other during the week. A lodge break can be a great way of spending quality time with your other half or your family, with no other distractions around.
3. Go on some Woodland Walks
With many lodges throughout the UK set in stunning woodland or lakeside settings these can be the perfect places for walks. You don't have to be an experienced walker. Just make sure you have some comfortable outdoor shoes and appropriate clothing and off you go. Choose to explore woodland trails or visit local wildlife. The important thing is that you are outdoors walking and getting some fresh air and exercise. This can do wonders for your sense of well being as well ad your physical health.
4. Use a Hot Tub
If you are lucky enough to stay in a lodge with a private hot tub then make sure you get some use out of it. There really is no better way to relax after a busy day. Hot tubs are fun and enjoyable and can be used even in winter. They are also fun to use at night as well. Just lie back with a cool drink and enjoy looking at the stars.
5. Book Your Next Lodge Holiday
If your lodge holiday is as enjoyable as it should be then you probably can't wait to return. Many holidaymakers choose to book their next visit as soon as they get home as it gives you something to look forward to and eases the holiday blues as you slowly return to your daily life and work.
Other guides you might like
Home »
More Lodges with Hot Tubs »