Lake District for Easter Breaks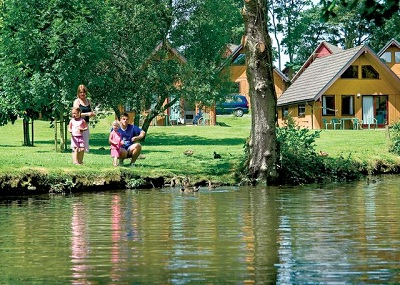 The Easter break is the perfect time to get away with you family. The children are off school; there are 2 bank holidays and plenty of time to relax with each other away from home.
The Lake District is a great place to stay over the Easter break, offering plenty of accommodation deals and lots of indoor and outdoor activities; there is something for everyone. A well-known holiday destination famous for its lakes, forests and mountainous location, it is a beautiful part of the UK that must be visited.

The weather in the UK at Easter time is usually mild, with warm spells allowing visitors to take advantage of the beautiful surroundings in the Lake District. Known as the capital of adventure, there is something to offer everyone, which makes it the perfect place to visitor over the Easter holidays. There is a vast array of both water-based and land-based activities that visitors can choose from. Kayaking, canoeing, abseiling, rock climbing, mountain treks and mountain bikes are just a handful of outdoor activities that you can do in the Lake District for Easter breaks.

If you choose to stay in the Lake District for Easter breaks and visit with family, renting a holiday cottage is ideal for having a stress free and relaxing break. A holiday cottage has everything you will need to enjoy a holiday with all the amenities needed; it'll be just like a home away from home. From modern, stylish interiors with well-equipped kitchens, living and dining areas, comfortable en-suite bedrooms and patio garden areas, there is everything you need and more to enjoy your time in the Lakes.

Staying in a holiday cottage means all of your family can be in one place together, cooking, eating and relaxing together. Usually self-catered, holiday cottages give guests flexibility on when and where to eat. From cooking an Easter Sunday dinner feast to eating out at the local pub, there is lots of ways to a self-catered Easter break. And of course you can't forget about all the chocolate you will eat with the Easter eggs brought by the Easter bunny. If you're visiting the Lakes with younger children then make sure you remember the chocolate. Why not create an Easter egg hunt around the area of your cottage for the kids to do on Easter Sunday and get in the true spirit of Easter.

With so much to see and do in the Lake District, it is fair to say that staying in the Lakes over the Easter break is a great idea for all the family. It is ideal for families with children as the kids will be off school for two weeks. The action packed activities that are available at the Lakes are perfect for the children to have fun when they're off school and for the parents to relax and unwind without worrying about entertaining the children.
Other guides you might like
Home »