5 of the best lodge breaks in Yorkshire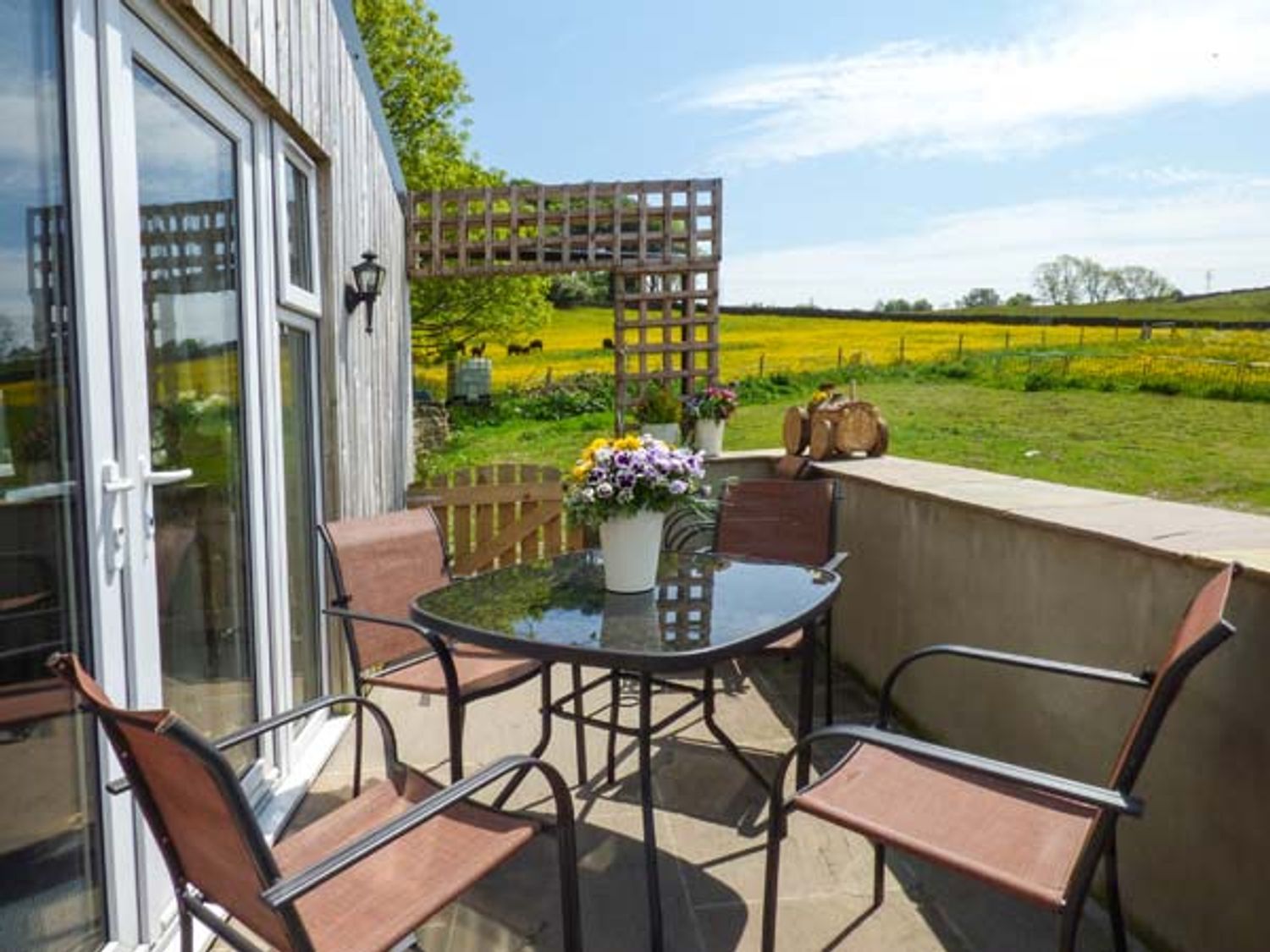 If you fancy a holiday with a bit of a difference, why not stay in a lodge? They're a cosy escape from the busy hustle and bustle of every day life, and there are many with modern furnishings and features to add a little luxury to your time away.
So crack on the fire, pour a glass of red wine, and take a look over these lovely Yorkshire lodges that we've found that are perfect for a countryside escape.
We've been checking out 5 of the best lodge breaks in Yorkshire:-

The Old Piggery in Haworth
This adorable wooden cabin is just a short drive from the Yorkshire Dales, and offers a delightful stay for those looking for a relaxing break. Having been renovated from an old farm building, it's been completely renovated and modernized to a stylish design with three bedrooms and two ensuites. There's a balcony for the summer months to enjoy the views as well as a luxurious hot tub for everyone to enjoy.
Heathcliff Lodge in Northallerton
This lovely log cabin is situated on a fully functioning farm to add an extra authentic rural feel to your holiday. Offering a luxurious retreat, the single-storey, two bedroom lodge features elegant décor throughout with an ensuite bedroom, and an indulgently state-of-the-art shower, which even offers mood lighting for a relaxing touch after spending all afternoon rambling through the countryside. As well as a modern kitchen with all facilities you'd need, there's a wonderful hot tub that offers views across the meadow - perfect for soaking along with a glass of bubbly in the evening.
Westholme Oak Lodge in Yorkshire Dales
This luxurious log cabin is the perfect lodge break in Yorkshire. With one double bedroom with ensuite shower, and a further twin bedroom, it's a great break away for the family. The lodge has a spacious, modern design with a large kitchen and bathroom area.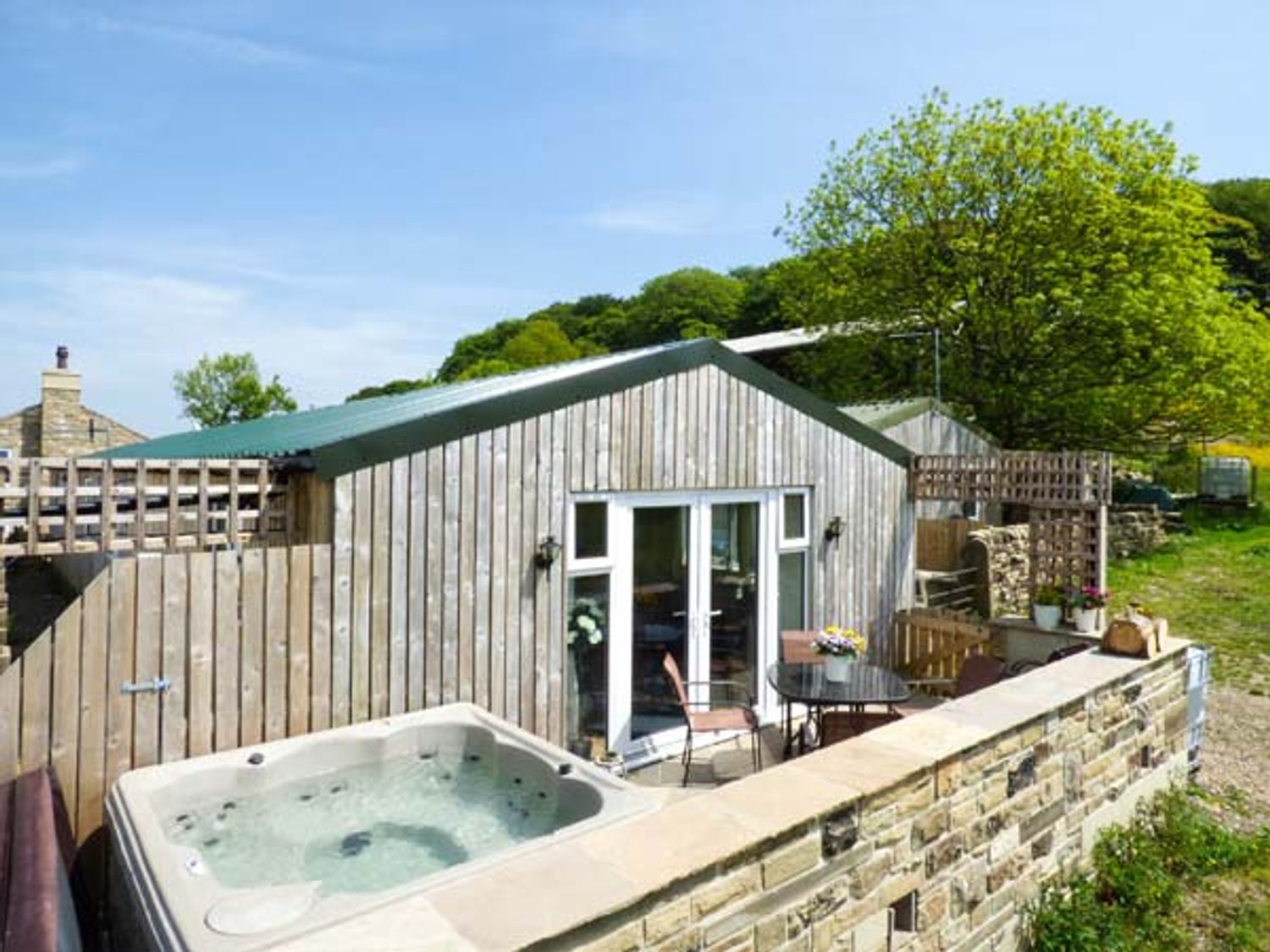 Lodges can also include an outdoor hot tub for indulgent relaxation, and there are all the compulsory modcons, including flat screen TV, iPod docking station, and all the kitchen facilities you could possibly need.
Grosmont Lodge in Pickering
Slip on your fluffy robes to get your luxurious lodge break off to a great start. With one double bedroom, it's the perfect romantic getaway for couples. All the essentials are included - flat screen TV with Freeview, and kitchen facilities - as well as the top feature itself, a lovely outdoor hot tub, set outside on the verandah with a panoramic view across the lake. Be sure to explore the local area of Pickering, a lovely small town that's home to an ancient castle and some great independent shops and eateries, and close of course to the wonderful Yorkshire countryside.
Yorkshire Lodge in Richmond
Tucked away in the tranquil Yorkshire countryside, this lovely lodge is just a short walk away from acres of rural gardens, woods, and parkland, perfect for a relaxing afternoon ramble.
The lodge has its own private veranda with a hot tub for an indulgent outdoor soak. With comfortable but stylish décor, each log cabin with an open plan design and two bedrooms, one with ensuite. It's a short walk from many lovely independent cafes and pubs in the nearby village.
Other guides you might like
Home »
Lodges Blog