Cottages with Hot Tubs for Groups
Posted 20th February 2018 in
Blog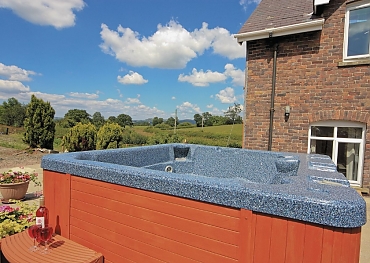 Cottages with hot tubs are becoming a really popular choice for UK holidays and we love them! Lodge holidays are brilliant but sometimes a cottage might suit better especially if you are booking for a large group and want to stay in the same accommodation.
Cottages for Groups
We love these cottages for groups which are ideal for celebrating special occasions like 40th birthdays or the big 60! Some of the cottages sleep up to 32 people so you really can invite everyone you want to share the celebration with!
The cottages with hot tubs are all over the UK too so you're bound to find one to suit you.

Waunddu Farmhouse in Powys Wales sleeps 10 and is gorgeous! It enjoys a lovely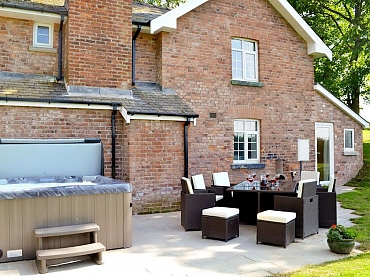 setting on a working farm and informal fishing by arrangement with the friendly owners. The views are amazing and you'll be well located to explore the Elan Valley and local Welsh towns.
Lode Hall in Norfolk sleeps 20 so is brilliant for large groups of friends and family looking for a fantastic cottage holiday together. The stunning old hall is packed with character such as wooden shutters. The five bathrooms are a real bonus too!
Little Brampton Farmhouse in Shropshire
This delightful farmhouse sleeps 32 people and comes with private hot tub, sauna and even a games room. An amazing choice for group cottage holidays with friends and loved ones. The setting is gorgeous within the Shropshire countryside and offers breathtaking views over the Clun Valley.
Gwbert Holiday Cottages in Cardigan Wales
Fabulous views over Cardigan bay are in store here in these fantastic cottages perfect for groups of friends and larger families. Four detached properties sit together in an intimate setting and the sea views are the icing on the cake. Easy access to local amenities and the beach.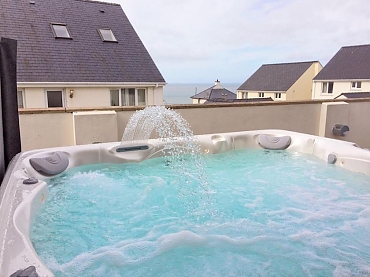 Bunny Meadows in Carmarthenshire
Sleeping up to 14 guests this lovely 5 bedroom cottage with hot tub is a detached farmhouse and just over a mile away from a shop, pub and restaurant. Described as a home from home experience it's a fabulous base for a cottage holiday in Wales.
Water Mill in Derbyshire
Look no further for a really unique cottage with a hot tub! Carefully restored, this old water mill is full of charm and character. The original water wheels have been restored outside and feed from the waters of the restored mill pond. This delightful location would suit parties of up to 14 guests looking for a cottage holiday with a difference.
See all Group Cottage Holidays >>
Home »