Blog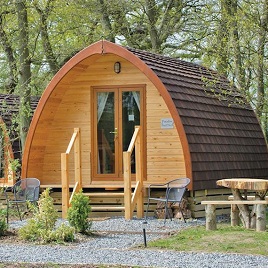 Paradise Lakeside Lodges
Paradise Lakeside Lodges offer outstanding value for money and have received some excellent reviews from guests who have enjoyed their stay. Choose from the Paradise Pod or one of the well...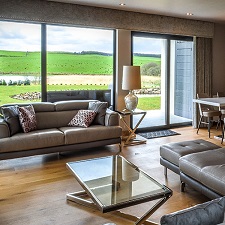 Lavish Lochside Lodges
Lochside Lodges offer the ultimate lodge break in the stunning Ayrshire region. With contemporary designs and amazing countryside views these lodges are some of the best we have seen! A private...

Unwind at Swainswood Leisure Park and Spa
Swainswood Leisure Park & Spa is a unique mixture of relaxation and adventure, with plenty of activities in the neighbouring areas and a luxury spa. Whether you fancy an action-packed holiday...

Landal Gwel an Mor has the WOW Factor!
This gorgeous holiday park situated on the stunning north Cornwall coast is the perfect destination for those who want a choice of activities on their doorstep, or simply to unwind in a beautiful...

Brilliant Holidays at Beaconsfield Park
Beaconsfield Park offers a wonderfully romantic break for couples seeking a mini break to a relaxing countryside retreat. Surrounded by stunning countryside for gentle walks and scenery,...

Hot Tub Holidays
Hot tub holidays saw a burst of popularity back in 2008 - I like to call it the year of the hot tub holiday! Now 10 years later in 2018 they are still as popular as ever, with more and...

Lake District for Easter Breaks
The Easter break is the perfect time to get away with you family. The children are off school; there are 2 bank holidays and plenty of time to relax with each other away from home. The Lake...
Boutique Style Lodges in Derbyshire
Part of the Evermore Lodge collection, Ashby Woulds Lodges and Spa are a collection of boutique style lodges with a beautiful waterside setting in the Derbyshire countryside. The rural location...

Cottages with Hot Tubs for Groups
Cottages with hot tubs are becoming a really popular choice for UK holidays and we love them! Lodge holidays are brilliant but sometimes a cottage might suit better especially if you are...

Bath Mill Lodge Retreat
We are delighted to add Bath Mill Lodge Retreat to our website. These stunning and luxurious lodges are brand new from August and come "highly recommended" by Hoseasons. Boutique...

Bay View Resort in Wales
If you like the outdoors then you will love Bay View Resort in Wales. With many outdoor activities on the doorstep this park will appeal to nature lovers and those who like to get out...

Lomond Woods Lodges
Lomond Woods Holiday Park is the latest to be added to our wide collection of holiday lodges. With a stunning location right on the Loch Lomond shores this park has achieved a 5 star...
Home »